A good friend of mine sent me this wonderful 9 minute podcast today. It's called Learning to Surrender.
When I got it, I partially felt like rolling my eyes because I feel like I could record a podcast called "Being Forced to Surrender". But, I gave it a go. Here is an extract, which gives you an idea what it's about.
Surrender means to give up, abandon, relinquish, to wave the white flag. What a beautifully divine word. A word we should choose at every chance we can remember, for as the story goes, we are not in control, we are floating on a cosmic river carried from the stars, into our mothers womb, out into the world, where we then resume the same course, only now grounded in body.
This episode helps let go of our worries and fears. It reminds us that we are supported and that life is unfolding just as it should.
If you want to listen, click here.
It's a different experience to surrender to life on life's terms. I'm still learning. And surrender and acceptance don't imply you sit passively, allowing anything to happen to you. I like to think of Life as my partner, maybe leading more than I allow. When I lead, it generally is a short lived high 🙂
The other day, I sat bawling at my kitchen table – the 245th job rejection of the year – for a role I really wanted. Allowing myself to feel the despondency and sadness that comes with getting a big fat no is quite a big thing for me. Waterfall instead of plugging up the sink.
What didn't help was my sweet friend trying to make things better and fix me. She suggested I could have a mental block, not getting jobs because I might not believe in myself. Instead of now crying from sadness, I felt like weeping for a different reason.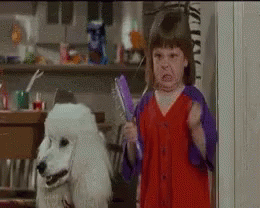 Things not going your way, including your mental falling-apart-ness is definitely NOT due to a mental block. It is simply Life. And the best thing you can do when people try to attribute made up stuff to your situation is smile and shake your head.
On a different note, I'm listening to this awesome Ted talk tonight, by the amazing Andrew Solomon. He says it like it is.
To watch, click here.
(or press play below)
Happy listening!
xx